Efficient.
The tip profiling machine is the most efficient machine for creating the tip and for the profile of the reed.
The precision of the machine allows to produce a playable reed with a good symmetry. Built of high quality aluminum, anodized and the steel parts made of special german steel the machine can be used for years. Linear bearings make the use very comfortable.
Templates Made to Measure for the Best Notes.
GR
For players who prefer a flexible sound and airflow.
Perfect with more soft cane and thinner profile.
GR 5
For players who prefer a more soloistic sound and a continuous airflow.
Perfect with harder cane and thinner profile.
LM 3
This template has similar characteristics to our GR. The sides are slightly thinner.
DJ
The characteristics of the DJ templates relate to the predecessor template GR5. The sides are slightly thinner and you will promptly achieve playable results.
Prepared for Transport.
Make your tip profiler ready for transport.
Insert the mandrel in the designated hole on the left side, srew the wooden handle into the threat of the right side and lock the carriage with the transport lock screw on the left side of the machine.
Transport Bag Included.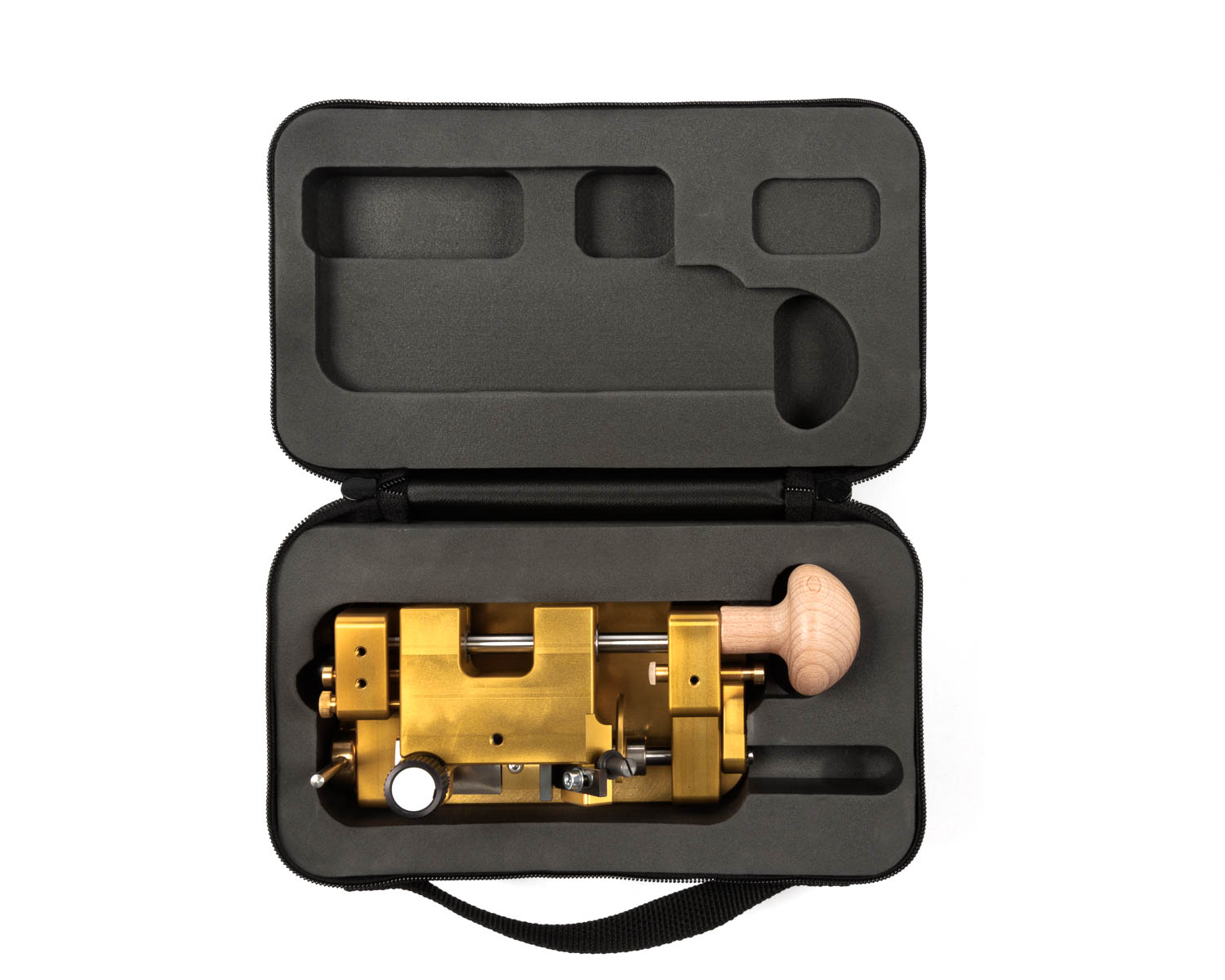 The Reeds 'n Stuff transport case features a simple design that's easy to use. The foam interior allows a safe transport and provides a snug fit. The tools to use the machine can be stored in the zipper closed compartment on top of the case. The handle gives portability wherever you need it.
Reed more here.
Trial before buying
When you will return the template in good condition within 60 days (trial period after receiving the item) we will reimburse you the whole price of the product when the form arrives in good condition. Please always include a copy of the invoice.